AUTOMA+ Healthcare Congress 2022: Digital is Now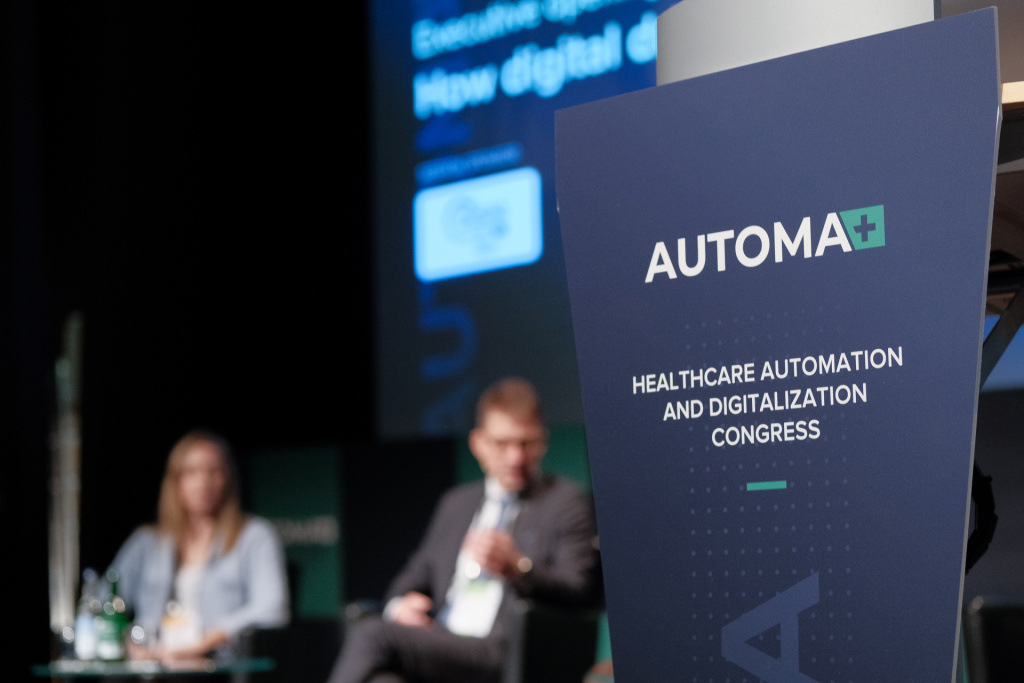 COVID-19 has forced an unprecedented pace of digitalisation. Driven by new business models and emerging technologies, the whole medical care system is changing before our eyes to bring happier and healthier lives to people in every corner of the world.
To find answers to the rising challenges of digital transformation, more than 250+ digital healthcare pioneers met at the Healthcare Automation and Digitalisation Congress: AUTOMA+ on September 26-27, 2022 in Zurich.

AUTOMA+ programme focused heavily on exploring the development of ongoing digitalisation trends, such as smart hospitals and healthcare 5.0, AI and robotics, digital medical devices, gamification solutions, and virtual health. The event programme featured more than 50 speakers from the leading healthcare companies and hospitals such as Roche, GSK, NovoNordisk, Mehiläinen, Hirslanden Klinik, Lusíadas Saúde, AstraZeneca, and Teva Pharmaceuticals, who shared their exclusive case studies on improving performance, productivity, and efficiency in healthcare.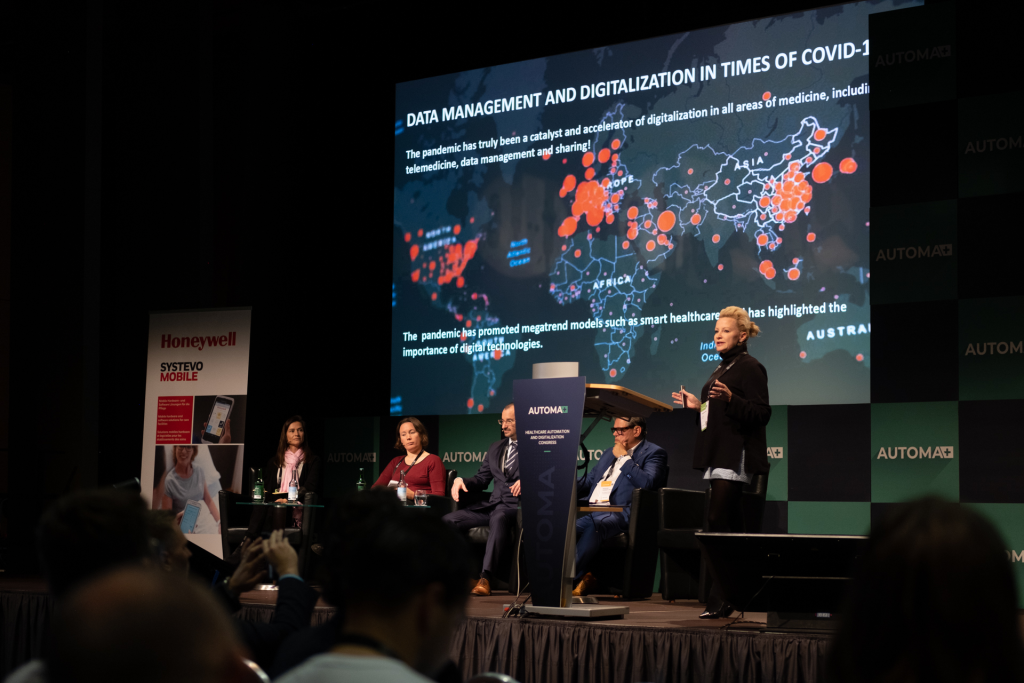 Nothing is more inspiring than seeing like-minded people come together to create something great. Over the 2 days of the Congress, we organised over 350+ B2B meetings that brought AUTOMA+ delegates a lot of opportunities to bring their ideas to the table - and at the AUTOMA+ 2022 Exhibition over 40 established technology vendors and fast-growing digital startups showcased their most recent products that will help shape the future of healthcare.
What does the future of healthcare look like?

We selected 4 amazing AUTOMA+ 2022 presentations where digital experts share their inspiring vision on digital health:
Health Village - a Finnish national project to create e-health solutions for all
One of the highlights of the AUTOMA+ 2022 Executive Opening Panel was the presentation by Jari Petäjä, Chief Executive, Children and Adolescents at Helsinki University Hospital, where he showcased a sustainable solution for digitalised care delivery - an innovative cloud-based ICT platform Health Village. Launched in 2014, the project was sponsored further by the Finnish government as "National Virtual Hospital 2.0". Health Village is being developed together by clinicians, patients, and IT-specialists, and already delivers digital care services for millions of users and healthcare professionals in Finland and 20 additional countries.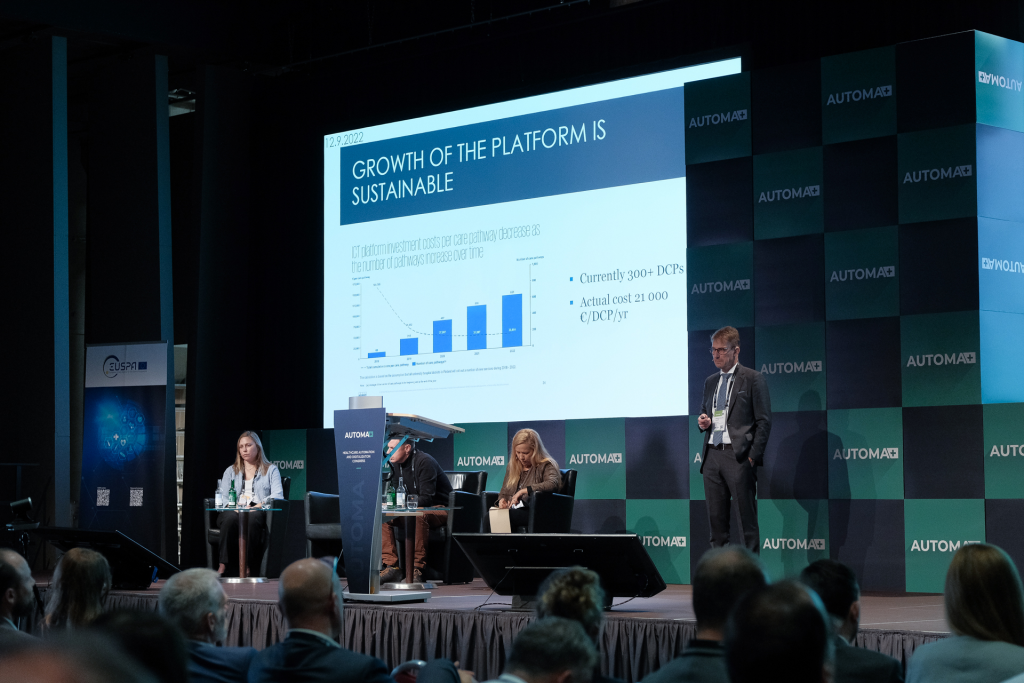 SIRIRAJ Hospital - the leading 5G Smart Hospital in Southeast Asia
The presentation by Cherdchai Nopmaneejumruslers, Vice Director at Siriraj Hospital in Thailand, became a catalyst for discussion about the medical applications of 5G technologies at the AUTOMA+ Roundtable "Healthcare 5.0". In his talk he presented the innovative SIRIRAJ World Class 5G Smart Hospital, which focuses on increasing the efficiency of medical services by utilising digital technologies for public health. The project exemplifies the accelerated digitalisation of Thailand's medical services as 5G, AI, and cloud-based technologies take on a key role in the next generation of healthcare.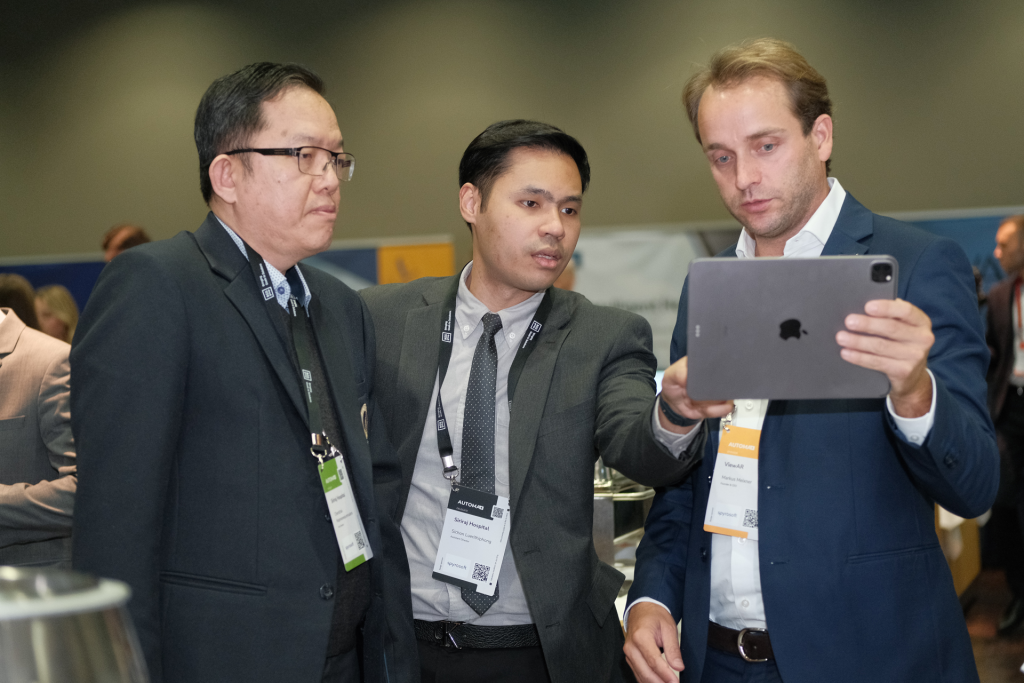 RSQ HOLO - a gaming and metaverse approach to the operating theatre
Gamification and augmented reality are among the major trends in healthcare, allowing providers to get more patient data and improve patient outcomes. Opening the second session of AUTOMA+ 2022, "Towards gamified education and virtual health", Bartłomiej Lubiatowski, CEO / CINO at RSQ Technologies, introduced RSQ HOLO - a revolutionary system that makes patient data accessible in fully interactive 3D holographic visualisations. Virtual displays of RSQ HOLO enable the removal of unnecessary screens and wires from the operating room and allow physicians to use hand gestures or smart dictation to take notes, make recordings, and take pictures of surgeries. The technology reduces time of surgery by 30% and is already used by healthcare professionals in Poland and the United States.
EUSPA - driving innovation and space-based applications development in healthcare
Space data has a huge potential for applications in different industries, including healthcare. Earth observation is a massive source of information for mHealth applications, providing data on air, water quality, and weather. By monitoring health risks related to environmental conditions, technologies based on Earth observation data can be used, for instance, to help vulnerable groups of people by providing appropriate behavioural advice. At the Closing Session of AUTOMA+ 2022, Marketa Gladysev, Market Development Consultant at EU Agency for the Space Programme, showcased the various tools the agency provides for healthcare startups, helping them to implement the space data in their products.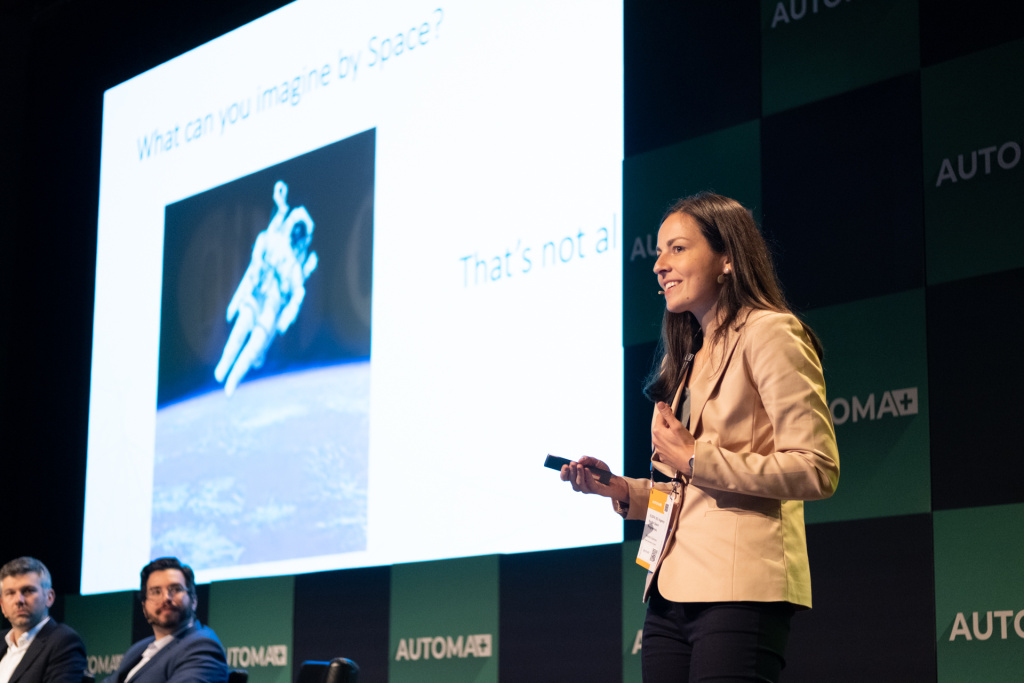 Digital transformation is both a technical and an adaptive change, and only by working together we can make it possible. We are grateful to all our attendees, sponsors and partners who joined AUTOMA+ this year to share among the circle of their peers the knowledge on how to thrive in the emerging digital world. Thank you for the fantastic 2 days of our first in-person AUTOMA+!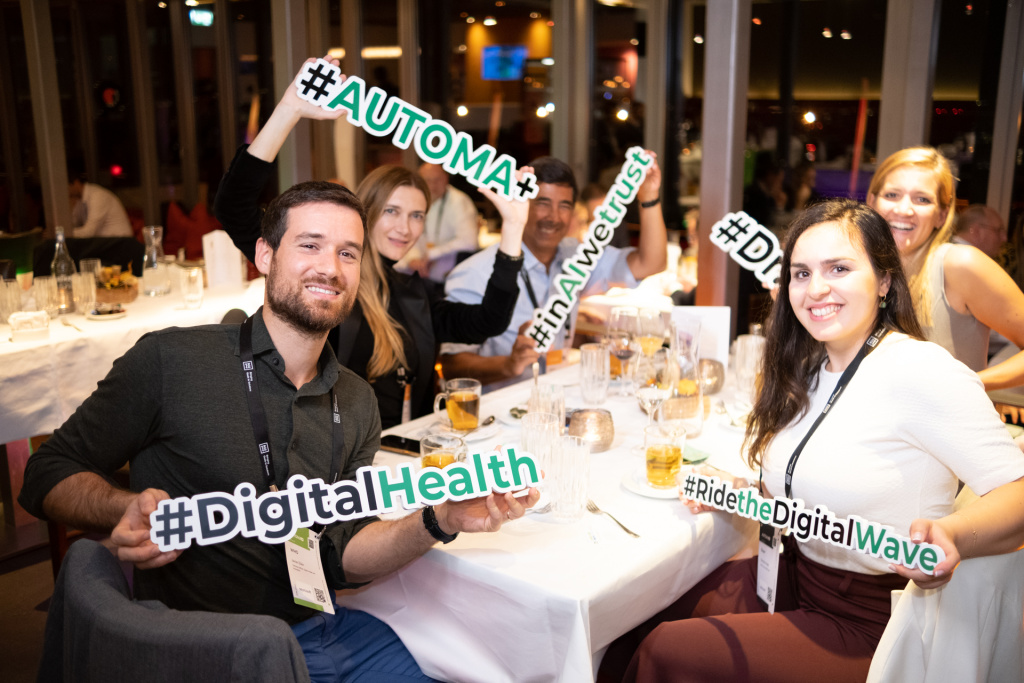 We can't wait to see you next year - the registration for AUTOMA+ 2023 is already open! Learn more
back to the news list